Top 7 Best Self-Drones (2017)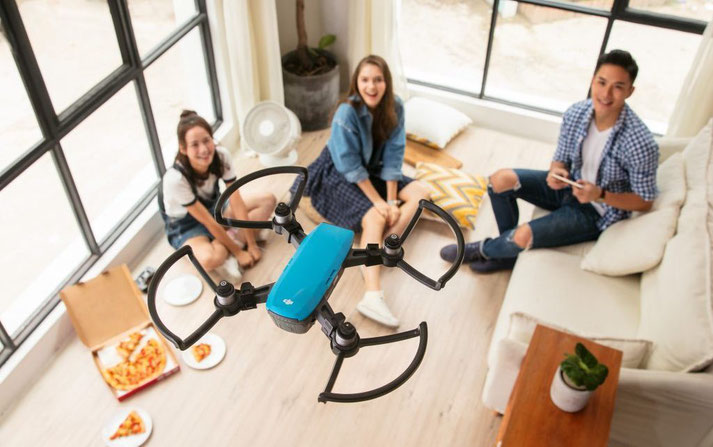 Self-drones burst into our lives brazenly: it would seem that a year ago such a phrase could only cause a smile, and today pocket drones with a camera are already an inseparable attribute of young people and fashion bloggers. In this article, we'll talk about how to keep up with life and choose the coolest drone for air selfies.
 In our top-list we got devices of different price categories: from cheap quadrocopters, which even a schoolboy can accumulate to top models, photos of which will not be a shame to share with the millionth audience of your subscribers - if you have them, of course. In this case, all the drones presented here stand out among their competitors due to a good camera, a large number of functions and a nice design. So, let's go!
JJRC H49WH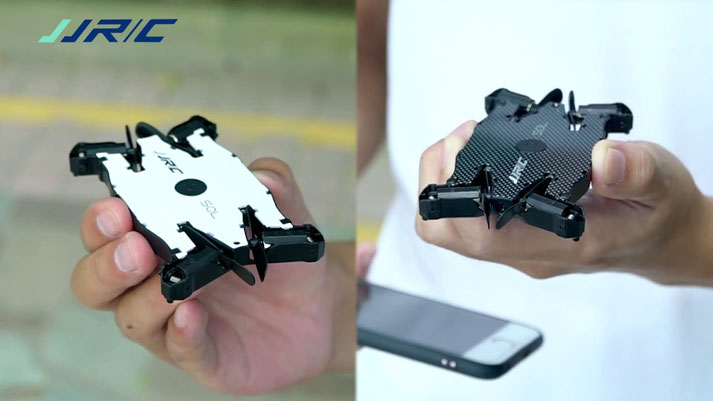 Thinnest selfie drone in the world! Do you want to surprise all your friends and at the same time save considerably? At a price of less than $ 50, the JJRC H49 offers a unique design, a nice 720p camera and lots of features (including holding the set altitude and auto-return to the take-off place). When folded, the quadrocopter fits in any pocket, the remote control also has no equal. By the way, we have already published a review of this quadrocopter earlier.
JJRC H37 Mini Baby Elfie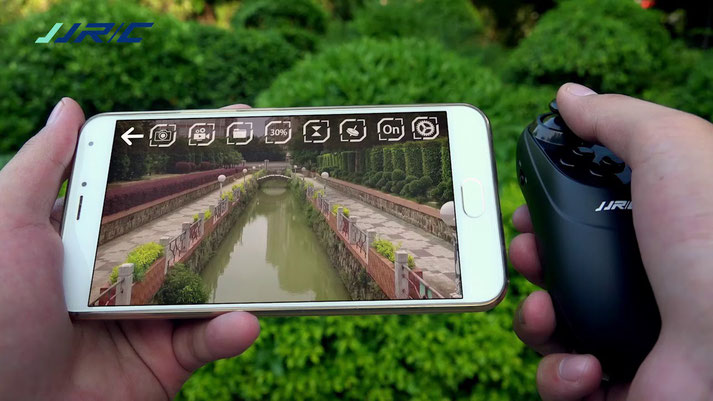 Another self-drone produced by JJRC - it is this company that is most active in developing the market for available pocket quadrocopters. This model has become a logical continuation of the popular H37 Elfie. Unlike the original, which suffered from low flying characteristics and terrible quality of the camera, the novelty received an updated photomodule and significantly improved capabilities. This drone has the most unusual controls - you do not get an ordinary "mainstream" console, but an unusual "magic wand". You can control the drone with one hand! Another advantage of the H37 Mini Baby Elfie is the low price for JJRC products. Want to know more? Note the detailed analysis of the flights on this "small elf".
SIMTOO MOMENT HOSHI 007PRO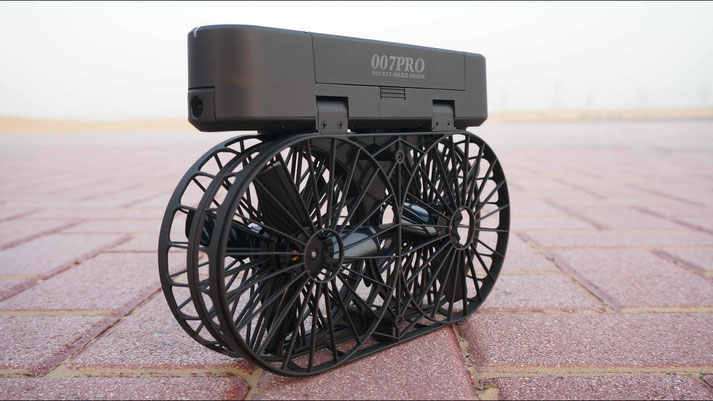 Folding drone with an outstanding design a la "grill grill". Available in three colors, including intriguing "Rose Gold" and "Champagne Gold" (just like an iPhone) - it's not a shame to give your girlfriend! SIMTOO MOMENT HOSHI 007PRO has a fully protected case, 4K Ultra-HD camera, good flight duration (15 minutes), GPS and GLONASS support, Follow Me mode and even a miniature camera suspension that provides image stabilization. Complete with the drone comes everything you need, including an excellent case and a powerful charger. And let the ugly and complex name of this quadcopter not lead you astray - the apparatus of the Chinese came out really worthy.
Zerotech Dobby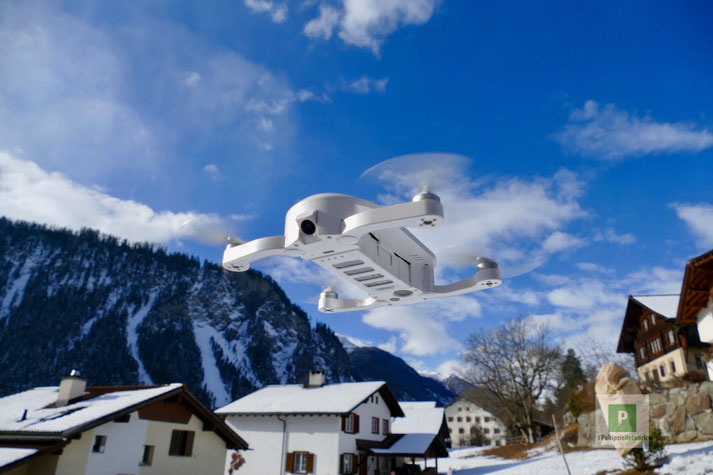 One of the world's first self-drones, Dobby, despite its age, is still relevant - especially given the reduced price. We think, about this drone heard by everyone who ever was interested in quadrocopters. Yes what to say - we published a review on Zerotech Dobby even when our site has not yet done reviews :) (sorry for the pun). The asset of this self-dron is an excellent camera, which removes 1080p-video and 4K-photos, voice and tactile (!) Control, the ability to "give" the owner of small items.
WingsLand S6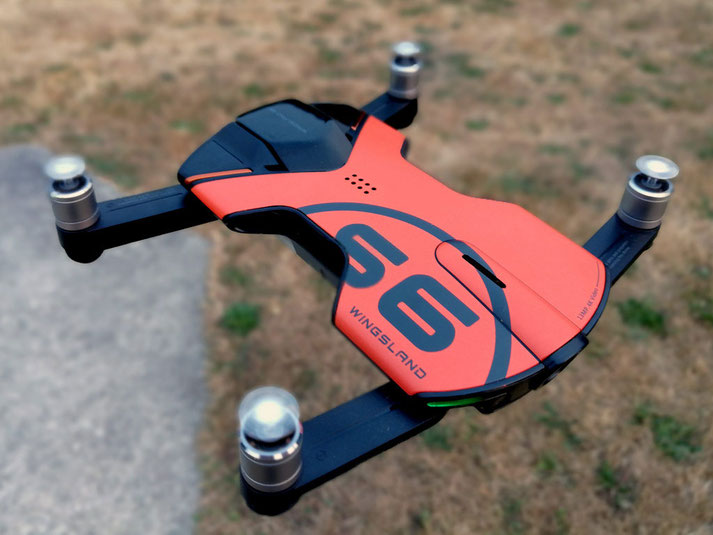 Little-known, but very interesting model. This folding quad copter is only slightly more expensive than the Zerotech Dobby, but it has a self-learning obstacle avoidance system, a 4K Ultra-HD camera, a 3-axis electronic image stabilization, a flight along a given route, an optional cannon with which you can "shoot" your friend ( do not worry, it shoots light foam balls), as well as a special monitor that can be installed on the drone and, for example, admit this way in love to your second half. Is this small for you? How about a module with a flashlight, after installing which the drone becomes a useful assistant when working in the dark, automatic take-off and return home, fixed-course mode, separate positioning systems for flight on the street and inside the premises, follow Me? If you are not afraid of the unknown name of the manufacturer - you definitely need to take it! By the way, reviews about this model are extremely positive.
Feima J.ME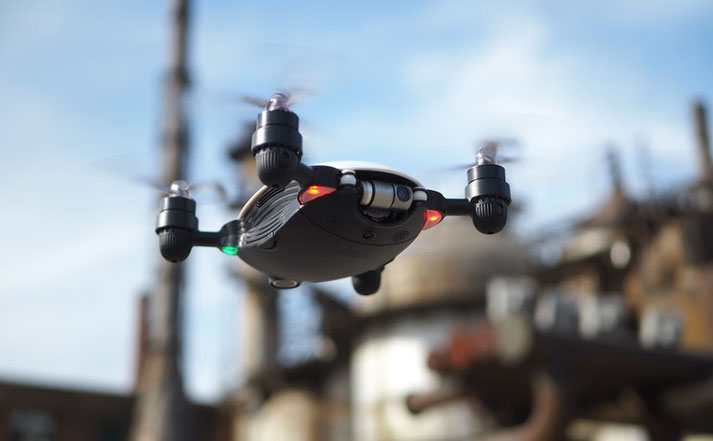 J.ME is able to compete on equal terms with the famous DJI Spark! If you want to get a top-end device, but for some reason do not like DJI, the quadrocopter produced by Feima Robotics may be of interest to you. This selfie drone has a powerful MediaTek processor and boasts the following Follow Me mode, an obstacle avoidance system and a smart tracking function. Its two-axis suspension is one of the best on the market, and the 4K-camera is capable of shooting 4K 30fps video and making 12-megapixel photos. Separately note the flight time: an impressive 23 minutes! Among other advantages of the drone are flight along a given route, interactive smart flight control system, 720p HD video transmission online (FPV), positioning system indoors, the ability to share footage in social networks with the push of a button. Add to this a nice design, which in our opinion is in no way inferior to Spark, which we will discuss below.
DJI Spark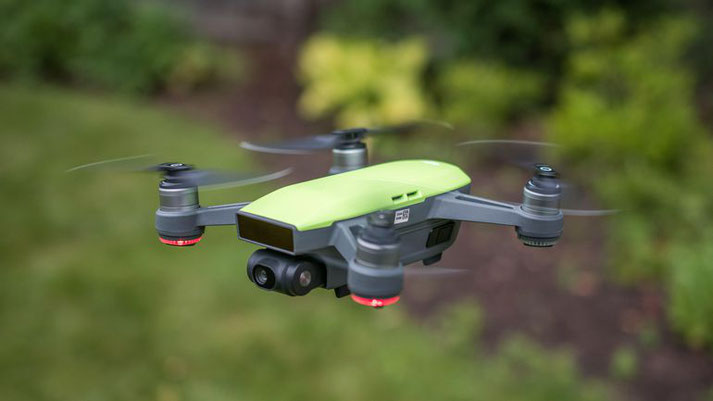 About this drone, perhaps, everyone knows! The best for today SELFIE DRONE from the recognized leader of the industry is DJI. This quadrocopter is so cool that our team has made a long way to the DJI office in Frankfurt just to be the first to see it live and to try it in practice! This may sound somewhat strange, but the "Spark" has a soul. It's only necessary to run it once, and the quadrocopter does not want to be released anymore. He understands many gestures, remembers your face, flies after you, takes photos and shoots video when you need it, and at any moment is ready to come back to your hand like a faithful falcon bird - all without any remote control and even a smartphone! If you use the remote (phone, tablet, ...), then the capabilities of the drone become completely unlimited. To fly for two kilometers? Easy! Do you want to shoot professional-quality video in one click? It's easier nowhere!  DJI Spark is the perfect selfie drone. Better it can only be Spark 2, but it will not be introduced soon. So if you are willing to spend more than five hundred dollars when buying a flying friend - do not even think a minute.