| | | |
| --- | --- | --- |
| Title | File Size | Download Link |
| Syma Toys F4 User Manual.pdf | 18.5Mb | |
| Syma Toys S013 User Manual.pdf | 808.8kb | |
| Syma Toys S026G User Manual.pdf | 808.7kb | |
| Syma Toys S029G User Manual.pdf | 1.3Mb | |
| Syma Toys S030G User Manual.pdf | 1.3Mb | |
| Syma Toys S031G User Manual.pdf | 1.3Mb | |
| Syma Toys S032G User Manual.pdf | 1.3Mb | |
| Syma Toys S033G User Manual.pdf | 1.3Mb | |
| Syma Toys S036G User Manual.pdf | 1.3Mb | |
| Syma Toys S038G User Manual.pdf | 1.3Mb | |
| Syma Toys S102G User Manual.pdf | 808.8kb | |
| Syma Toys S102S User Manual.pdf | 1.4Mb | |
| Syma Toys S105G User Manual.pdf | 808.6kb | |
| Syma Toys S107C User Manual.pdf | 1.4Mb | |
| Syma Toys S107G User Manual.pdf | 808.7kb | |
| Syma Toys S107G(i-copter ) User Manual.pdf | 400.1kb | |
| Syma Toys S108G User Manual.pdf | 808.8kb | |
| Syma Toys S109G User Manual.pdf | 808.6kb | |
| Syma Toys S109G(i-copter ) User Manual.pdf | 400.1kb | |
| Syma Toys S110G User Manual.pdf | 808.4kb | |
| Syma Toys S111G User Manual.pdf | 808.9kb | |
| Syma Toys S111G(i-copter ) User Manual.pdf | 400.1kb | |
| Syma Toys S113G User Manual.pdf | 1.4Mb | |
| Syma Toys S116G User Manual.pdf | 1.4Mb | |
| Syma Toys S119G User Manual.pdf | 1.3Mb | |
| Syma Toys S2 User Manual.pdf | 1.6Mb | |
| Syma Toys S301G User Manual.pdf | 1.3Mb | |
| Syma Toys S31 User Manual.pdf | 1.5Mb | |
| Syma Toys S32 User Manual.pdf | 1.5Mb | |
| | | |
| --- | --- | --- |
| Syma Toys S33 User Manual.pdf | 1.5Mb | |
| Syma Toys S34 User Manual.pdf | 1.5Mb | |
| Syma Toys S6 User Manual.pdf | 4.8Mb | |
| Syma Toys S8 User Manual.pdf | 2.8Mb | |
| Syma Toys X1 User Manual.pdf | 1.5Mb | |
| Syma Toys X11C User Manual.pdf | 18Mb | |
| Syma Toys X12 Nano User Manual.pdf | 15Mb | |
| Syma Toys X12 User Manual.pdf | 2.3Mb | |
| Syma Toys X12S User Manual.pdf | 1.3Mb | |
| Syma Toys X13 User Manual.pdf | 1.2Mb | |
| Syma Toys X14W User Manual.pdf | 4.6Mb | |
| Syma Toys X2 User Manual.pdf | 4.6Mb | |
| Syma Toys X4S User Manual.pdf | 1.2Mb | |
| Syma Toys X54HC-X54HW User Manual.pdf | 5.8Mb | |
| Syma Toys X5C Explorers User Manual.pdf | 27.6Mb | |
| Syma Toys X5C User Manual.pdf | 6Mb | |
| Syma Toys X5HC User Manual.pdf | 5.5Mb | |
| Syma Toys X5HW User Manual.pdf | 6.2Mb | |
| Syma Toys X5S User Manual.pdf | 1.4Mb | |
| Syma Toys X5SC User Manual.pdf | 7.1Mb | |
| Syma Toys X5SW User Manual.pdf | 4.7Mb | |
| Syma Toys X5UC Manual User Manual.pdf | 4.2Mb | |
| Syma Toys X5UW (720P) User Manual.pdf | 6.7Mb | |
| Syma Toys X8C User Manual.pdf | 1.4Mb | |
| Syma Toys X8G User Manual.pdf | 6.6Mb | |
| Syma Toys X8HC User Manual.pdf | 5.9Mb | |
| Syma Toys X8HG User Manual.pdf | 6.1Mb | |
| Syma Toys X8HW User Manual.pdf | 8.3Mb | |
| Syma Toys X9 User Manual.pdf | 1.3Mb | |
When choosing a flying radio-controlled equipment for home use consumer faced with a wide range. On the shelves there are different models, different dimensions, the design and the manufacturing company. quadrocopters market - highly specialized, and in everyday life is almost impossible to hear the names of manufacturers of the popular toys. Compared to other manufacturers Syma company stands out, earning popularity and love of buyers quadrocopters quality and attractive price.
Corporation SYMA TOYS INDUSTRIAL CO. LTD is located in China, in the industrial region of one of the largest cities - Shantou. It is situated close to Hong Kong, in Guangdong. Syma Company bears its name for a reason. Translated it means "kingfisher" - for the corporation, engaged in production of quadrocopters, name quite original and appropriate.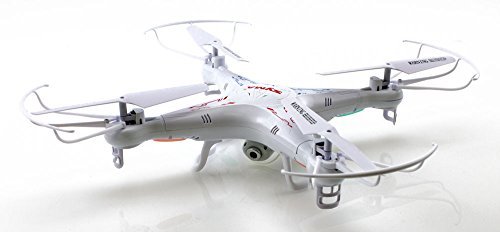 High quality toys manufactured Syma Toys, is achieved by using only the expensive and high-quality raw materials. The company is engaged in manufacture of all that is necessary for the production of small flying vehicles.
All its buildings are located in one area and not far from each other. A large area located manufacturing and assembly shops, retail space, research center, hostels for workers and students passing practice, the head steward's office.
In the research laboratory of the company gathered the latest equipment necessary to carry out scientific experiments and testing of newly developed models. In addition, the laboratory building includes working prototypes quadrocopters department, the design department of aircraft in which the works manager and professional staff. All of them are part of a balanced excellent company that produces great toys for small children and for adults completely.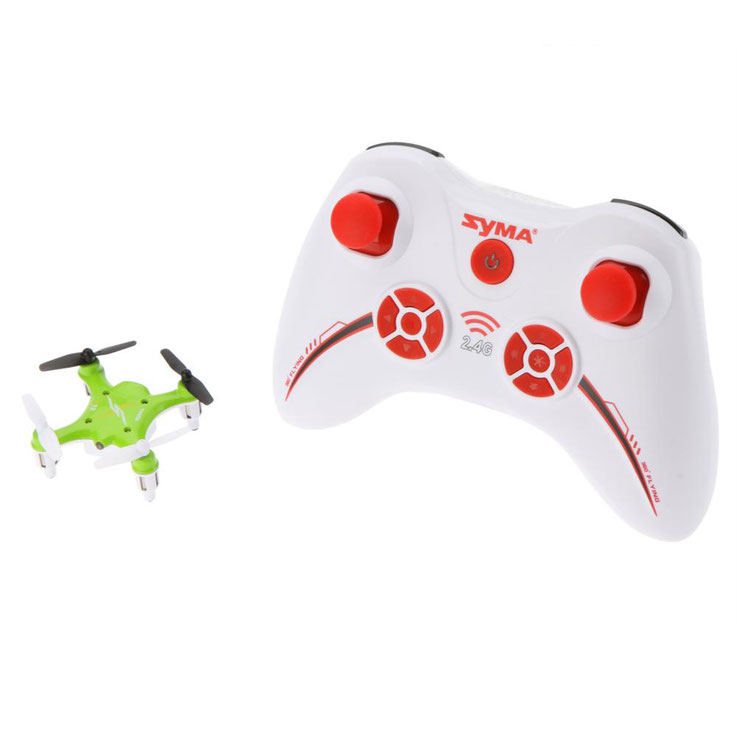 At present the company Syma Toys sells their products in the territory of Eurasia, America and Australia. For quadrocopters characterized by a soft and smooth start-up of engines, smooth movement, simplicity and ease of operation in the air.
Series quadrocopters and mini-helicopters, manufactured by the company, has won a large portion of the world market of aircraft toy vehicles, finishing with a niche low-end models, which are interesting both for beginners in this field, and professionals who wish to maintain their own piloting skills at the appropriate level, regardless of the weather conditions on the street.
Syma Company is engaged in continuous improvement and modernization quadrocopters models supporting different offers consumers and based on its own development and research. For this reason, the corporation is one of the places in the top ten most popular manufacturers quadrocopters and mini-helicopters.
Quadrocopters and helicopters with radio control Syma brand is small in size and are designed for beginners. Most models have a screw coaxial scheme and three-channel control system that makes it easy to maintain the device in the air. In addition, quadrocopters equipped with built-in gyro, supporting them in the air and adjusting the direction of flight. Piloting aircraft such toys can even small children - almost all control rests on the electronic component.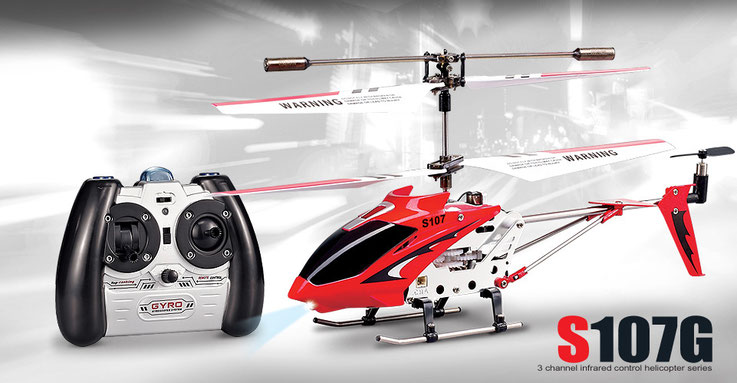 The great advantage of Syma helicopters is that they can be run even in the room, not to mention the street. Rising into the air at the same time can be several tens of quadrocopters that allows to arrange full competition or have fun with friends.
Included with the model supplied adapters, which are charged by batteries, control panels and USB-cable. Charge the helicopter can be any of the following methods for half an hour - the battery will be enough for 10-12 minutes of flight.
Despite the fact that many of the models are small in size, to move them in the air, it is desirable to choose the spacious premises, since the average radius of the flight is 8-10 meters.
All models quadrocopters issued corporation Syma Toys, can be divided into several groups:
infrared control for use in a room;
with 4 rotors, three-axis gyro - quadrocopters Syma X1;
radio-controlled models for outdoor use
Easy, simple and intuitive piloting allow you to quickly learn how to levitate quadrocopter while enjoying control over and giving him the opportunity to feel like a real pilot.