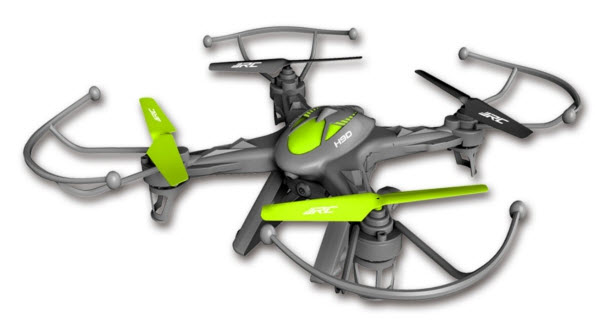 Title: JJRC H9D FPV RC Quadcopter With Camera Drone FPV
quadrocopters Type: RTF
Price: about $ 80-110
Release date: January 2015
In late autumn the company announced a new JJRC was quadrocopter - JJRC H9D, feature of which was to be the FPV function when the camera image is transmitted to the control panel LCD-display in real time.
Before the review, let's define some options JJRC H9D, that is on sale. The fact that the equipment in all the shops are the same: the kit includes a self quadrocopter, remote control, battery and charger, spare propeller 4, the card 2 gigabytes, screwdriver and user Manual. However, the camera may be different: somewhere quadrocopter sold with 0.3 megapixel camera, and somewhere in the 2 megapixel camera. In addition, at Aliexpress sell copter with remote control without LCD-display - it is cheaper (about $ 60), but the sense to take it there. So be careful if you are thinking of ordering this quadrocopter.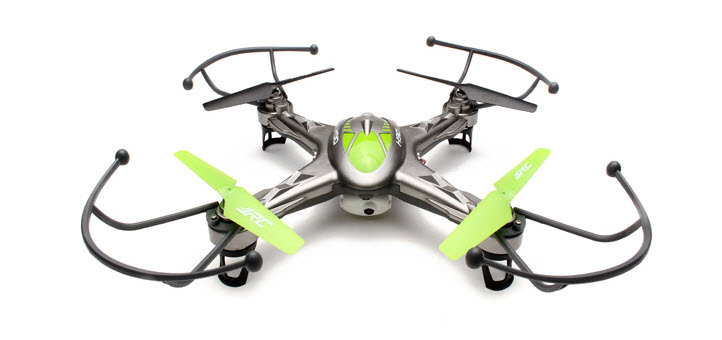 Now let's go directly to the H9D review. Quadrocopters comes with protective covers for propellers, but can be removed if you are not severely pinched for propellers, but want to ease the copter, increasing its maximum speed and flight time.
H9D can be attributed to a 250-class copter: length and width of it is 230 mm and the height - 130 mm. Weighs quadrocopter is not enough - as much as 450 grams!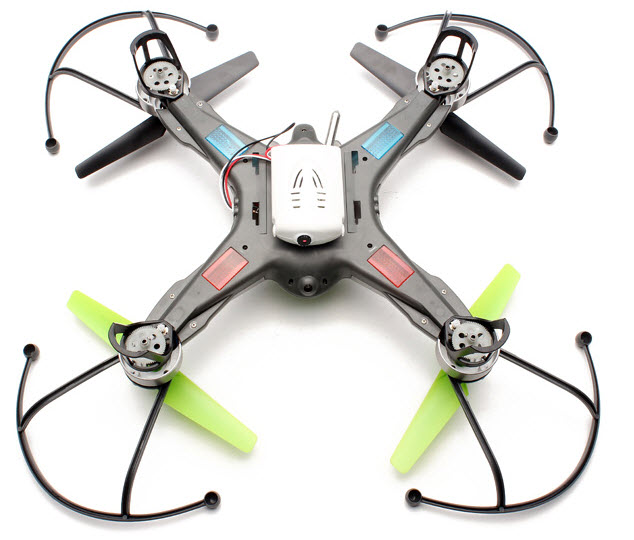 As we have mentioned above, the control panel is equipped with a LCD-display, which is transmitted from the video camera copter. video transmission frequency standard - 5.8Ghz, himself remote control has 4 channels and runs on the usual frequency of 2.4Ghz. It is also equipped with special buttons to control the camera: Video recording, photographing, reads make a video and photo, plus there are buttons to control the brightness of the screen.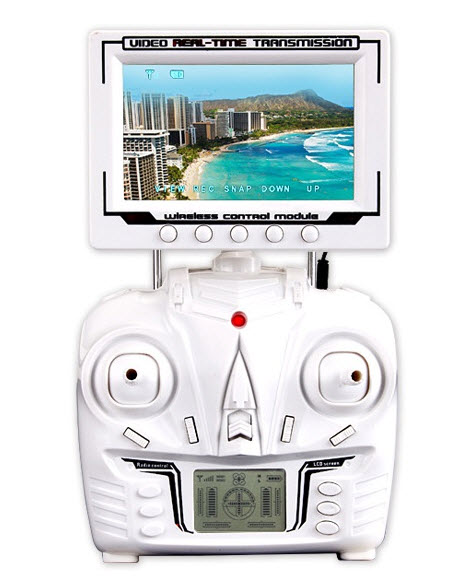 With regard to the flight performance, the H9D shows a good flight in calm weather, and - attention - without protective covers! If you do not want to watch the super-slow quadrocopters, barely rising in the air and hard to manageable - remove the protection for the propellers. Yes, it increases the risk of damage to the propellers, but good, included are 4 spare wheel, and you can enjoy the control and not to deal with unruly quadrocopters.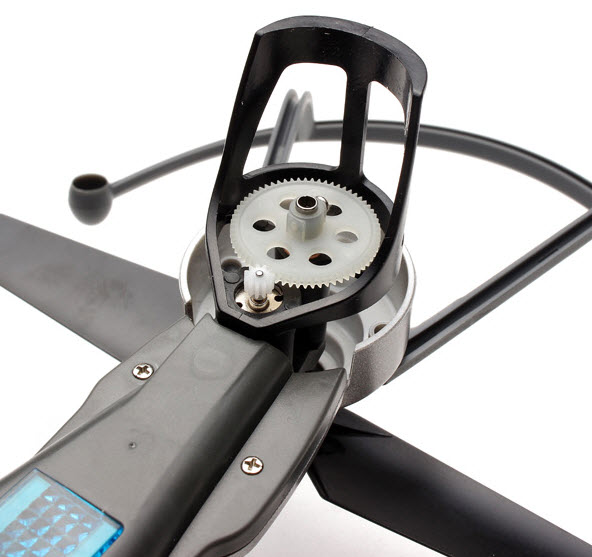 Without casings H9D flies quite ordinary, without making any revolutions in speed and maneuverability. It seems that it ceases proprietary handwriting JJRC - make quadrocopters that can not compete with sharper analogues of the same type Hubsan X4 and others.
As for the camera, there are no revelations should not wait: the usual mini-camera capable of recording video and taking photos. Sample video from the camera, see below, but 2 photo examples (resolution 1620h1080) by the camera copter (click to enlarge):
Weight: 450 g
Dimensions: 230 x 230 x 130 mm
The maximum flight time: 8 minutes
Maximum range: about 100 meters
Charging time: 45 minutes
Power Supply: Li-Polymer battery 3.7V 500mAh capacity
Power supply remote control: 6 AA batteries
The operating frequency of the remote control: 2,4 GHz
Camera: 0.3 / 2MP
In general, JJRC be congratulated - they turned out quite good quadrocopter that is not expensive, but at the same time has some good features. Because if you are looking for quadrocopter in the price range of less than $ 100, H9D - a good choice. If the camera you do not need, but primarily most flight characteristics, this copter you are unlikely to be interested.