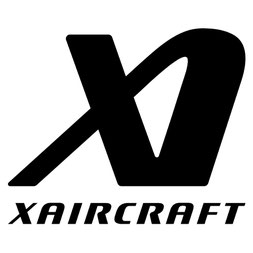 | | | |
| --- | --- | --- |
| Title | File Size | Download Link |
| Xaircraft MiniX Flight Control System Quick Start Guide.pdf | 1.9Mb | |
| Xaircraft MiniX Flight Control System User Manual.pdf | 3.5Mb | |
| Xaircraft MiniX OSD User Manual.pdf | 377.1kb | |
| Xaircraft MiniX XLink Ground Station System User Manual.pdf | 6Mb | |
| Xaircraft Stella Gimbal User Manual.pdf | 1.3Mb | |
| Xaircraft SuperX Flight Control System User Manua.pdf | 3.8Mb | |
| Xaircraft SuperX OSD User Manual.pdf | 414.9kb | |
| Xaircraft X650 PRO User Manual.pdf | 1.6Mb | |
| Xaircraft XMISSION User Manual.pdf | 5Mb | |
Among manufacturers, occupying leading positions in the market multicopter, the vast majority - Chinese brands. The most famous of them are DJI Innovations, Shenzhen Hubsan Technology, Cheerson, Nine Eagles and other large companies. XAircraft Chinese company, founded in 2007 in Guangzhou, is what is less known, but no less promising manufacturer of radio-controlled drones.
Xaircraft specialists work closely with research centers around the world, sharing their experiences in the creation of the flight control systems. Their products - is mostly quadrocopters civil and commercial applications. Scope quadrocopters Xaircraft practically unlimited:
Professional aerial and video shooting; cinema;
research (topography, cartography, geodesy, Arctic expeditions);
search and rescue operations;
prevention of forest fires, etc.
Not so long ago Xaircraft company launched its first multi-tasking "UAV" XMission, which is capable of operating in all weather conditions, including during precipitation. Another actual direction in which the work Xaircraft engineers - to create a powerful drone with a high carrying capacity, which could be used for transporting small objects.
Currently, model range of the company Xaircraft - represented by the following versions:
multicopter X650;
multicopter XMission;
line Super X;
MINIX line.
First quadrocopter X650 was released in 2010. So far, this model has "survived" for 8 updates, the latest version of it is called Xaircraft X650 Pro V8. The model comes in various models. The most complete of these include (in addition to the frame, motors and speed controllers), remote control, GPS module and battery.
Key Features X650 Pro V8:
diameter 570 mm; 600 g weight of the frame;
Lithium-polymer battery 4S 5800mAh;
Propellers APC 11 × 4.7;
gross weight 3 kg;
the maximum flight time of 20 minutes.
Despite the fact that the X650 is considered already old model, an updated version of Pro V8 in its flight characteristics are not too far behind its more powerful and stable competition, the same Phantom of the DJI. This lightweight and compact copter "can" unfold at 360 °, to return to the starting point on loss of signal, keep the height and direction.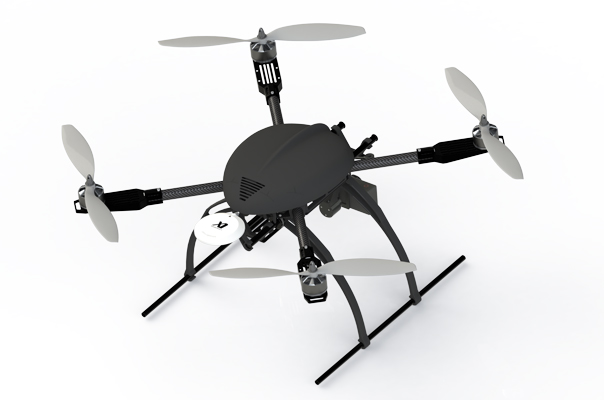 Quadrocopter XMission - the novelty of 2015, multi-functional and reliable drone which soon after began to actively use not only to amateurs and professionals an aerial survey, but also of civil service for various events.
The main advantage of this quadrocopters lies in its "unpretentious" to the flight conditions. The temperature range within which the works drone, much wider than most similar models: from -20 to + 60 ° C. Thanks to this feature, the device can be used even in difficult mountainous terrain. In addition, as the manufacturer promises, XMission can fly in the rain, snow and moisture.
What allows the device to meet all the specs?
waterproof casing;
powerful engines X3510, 460KV;
Propellers having a diameter of 14 inches of solid carbonaceous material;
ehosonar that supports the desired height of the flight;
3 mode of satellite navigation.
Main specifications of XMission:
overall diameter of 550 mm;
the total weight of 1950;
gross weight of about 3 kg;
limit flight duration - 16 minutes.
It is noteworthy that XMission is available bundled with the camera. To this is also attached a multi-purpose remote control with LCD display. Thanks to the video screen of the camera can be viewed in real time, which greatly simplifies the management of copter.
Buy this model can now be in the specialized departments or online retailers. When ordering from China the price will be slightly lower, although XMission still can not be called a budget option: the cost is about $ 3000.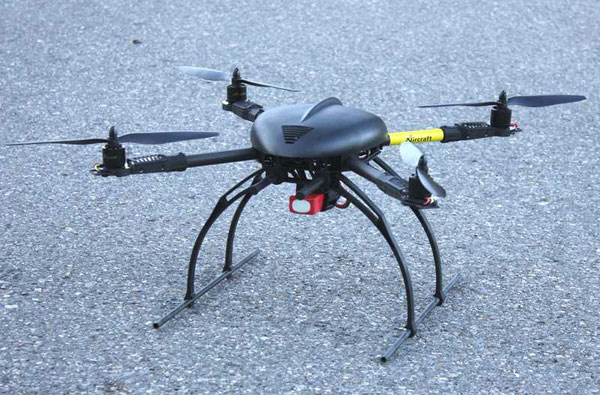 In 2015, the current line Xaircraft models also replenished relatively inexpensive devices from the series Super X. On the basis of 3 new models were produced: Basic Quad X, Standard Hex X and professional - oktokopter Octo X.
In general, a series of Super X - pretty quality "drones" that are easy to assemble and operate. All the basic features are: GPS-navigation, home return mode, autopilot, etc.