Title: JJRC JJ-600B 2.4GHz 4CH 6 Axis RC Quadcopter With Camera
quadrocopters Type: RTF
Price: $ 40
Release date: October 2014
In October 2014 the radio-controlled drones market with 4 rotors, a new model - quadrocopter JJRC JJ-600. It was about this sensational new product will be discussed in this review.
Before you go to the review, let's see what is in the box:
quadrocopter JJRC JJ-600
Remote control (without batteries)
USB charger
2 spare propellers
1 card reader
microSD memory card of 1 GB
instruction in English and Chinese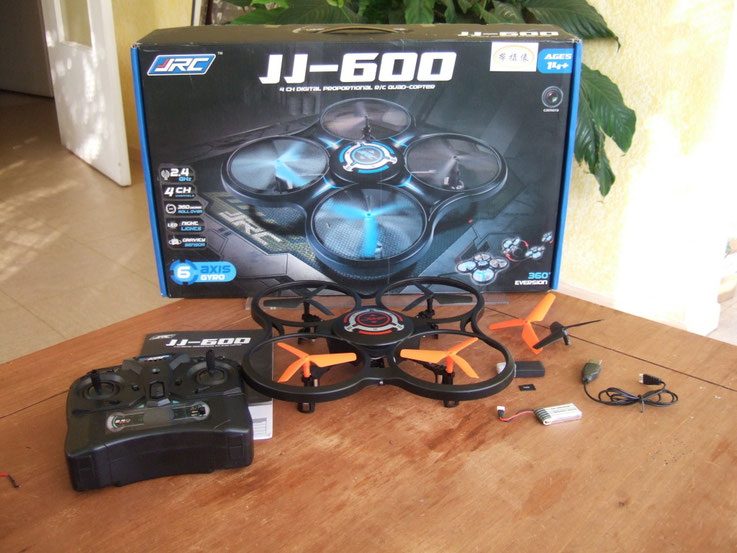 As you can see, there are available all the necessary parts copter launch into the sky.
JJRC JJ-600 - 250 quadrocopter class that looks like a French Parrot AR.Drone 2.0, but instead of foam plastic is used. Interestingly, the copter is equipped with only one LED.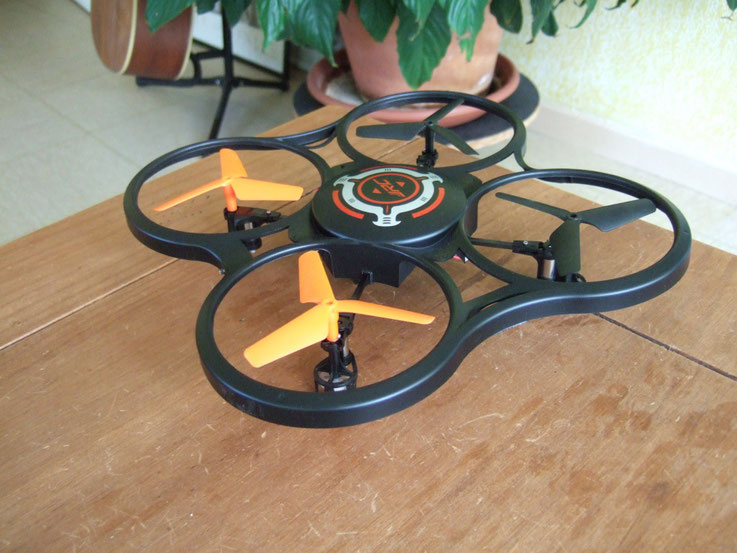 At the height of quadrocopter stretched by 55 mm, and it weighs 83 grams with battery installed (battery weight - 10 grams). Copter really easy, does he microscopic and looks quite decent.

Included with it is a Li-Polymer battery 300 or 380mAh. Depending on its capacity varies copter flight time, but it does not exceed 8.7 minutes. A full charge takes place on average 50 minutes.
VGA-camera is located under the JJ-600 body, and can record video and take pictures at 640x480. Angle in her small - about 60-70 degrees. The quality of the outgoing video is also low, although there are worse (examples see below).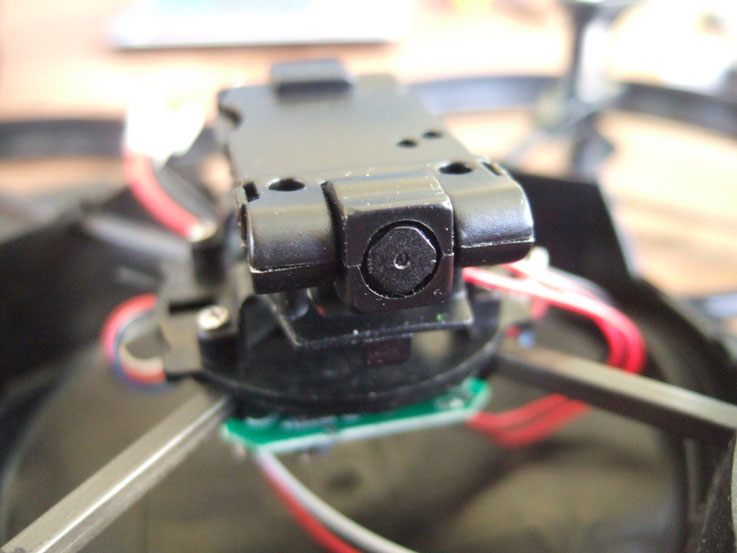 The control unit is not equipped with LCD-display, but from above, for more convenience, there are 4 buttons: to start recording video and photography, to activate «gravity» in which the copter reacts to your movements, and the remote control button for turning over 360 °.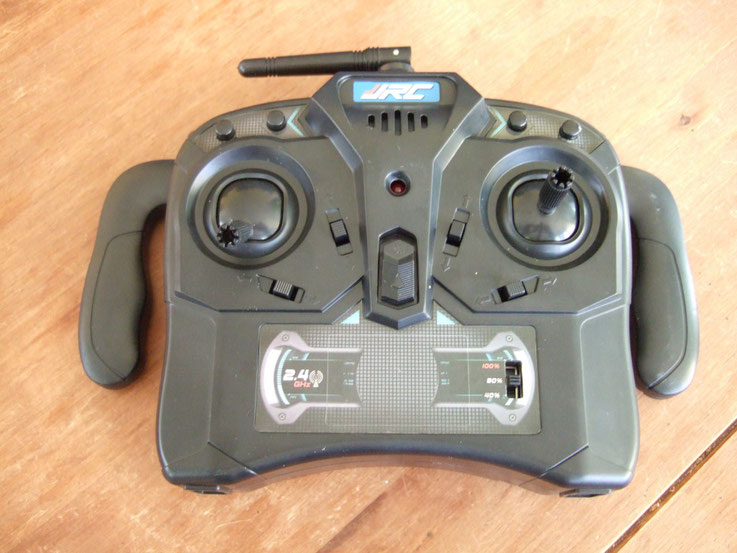 When spending by 40% quadrocopter slow and yaw rate about anything. At higher flow rates (80 and 100%) copter much more sharp and bystryyvo during windless weather, but the yaw rate still leaves much to be desired. However, compared with other models copter (with the same or JJRC F182 WLtoys V252), JJ-600 is still slow and unwieldy. But he has a camera :)

However, the main problem is not even in sorosti and range. Although officially listed range of 100 meters, at distances of 10 meters can cause problems. This does not mean that the manufacturer is lying, but the cost to keep in mind that even a short distance can be a problem with radio reception.
Material: ABS-plastic
Weight: 82 g
Dimensions: 250 x 250 x 52 mm
The maximum flight time: 7-8 minutes
Maximum range: up to 100 meters officially, in reality much less
Charging time: 40-50 minutes
Power Supply: Rechargeable Li-polymer battery 3.7V with a capacity of 300 / 380mAh
Power supply remote control: 4 AA batteries
The operating frequency of the remote control: 2,4 GHz
Camera: VGA, 640 × 480
In the pros, you can deduct quadrocopters pleasant appearance, quiet operation, the presence of cameras and stability in flight. The minuses - poor management at a distance of 15-20 meters, a low yaw rate and overall slowness and lack of warning of low voltage.
To take or not to take JJRC JJ-600? For starters, perhaps the most, but experienced hams, this model may seem boring.