| | | |
| --- | --- | --- |
| Title | File Size | Download Link |
| Estes Copperhead User Manual.pdf | 1.5Mb | |
| Estes Kodo Camera Drone user Manual.pdf | 760.6kb | |
| Estes Ominus Drone User Manual.pdf | 1.2Mb | |
| Estes Proto-X FPV HD Micro Quadcopter User Manual.pdf | 931.2kb | |
| Estes Proto-X SLT Nano Drone User Manual.pdf | 1.5Mb | |
| Estes Proto-X user Manual.pdf | 2.2Mb | |
| Estes Proto-Z Drone User Manual.pdf | 450.7kb | |
Estes - an American company that specializes in the creation of launch fireworks and radio-controlled models. Recently, the company also sells quadrocopters: very popular model nano-copter Proto-X and its analog Syncro X.

Name: Estes 'Proto-X' 4606 Nano R / C Quadcopter
quadrocopters Type: RTF
Price: about $ 30-50 / $ 200-230
Released: 2013
Estes Proto-X - the most popular nano-quadrocopter made in China by Hubsan and who had a name Hubsan Nano Q4 H111, but then a license for its production has bought the American company of Estes, which renamed it the Proto-X and made the most recognizable copter in its class. As the world learned about the presence of nano-quadrocopters market.
Estes Proto-X is here in such box: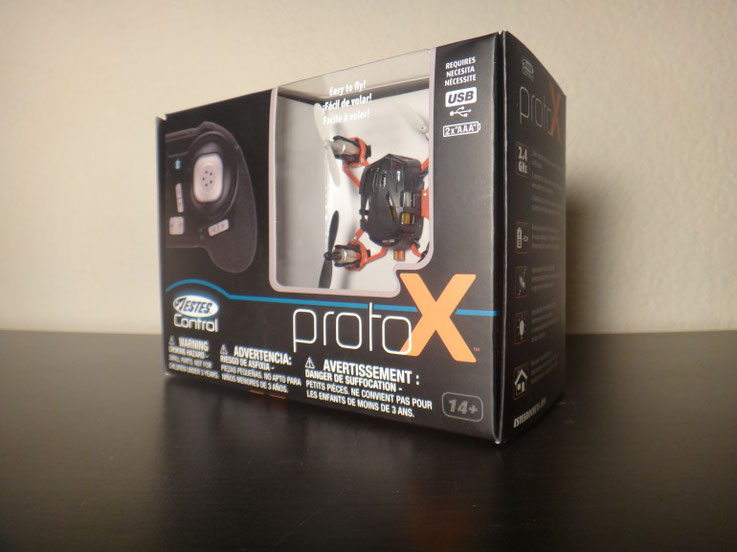 In it you will find everything you need for flying quadrocopters:
copter
Remote Control
USB-Charger
4 spare propeller
instructions in English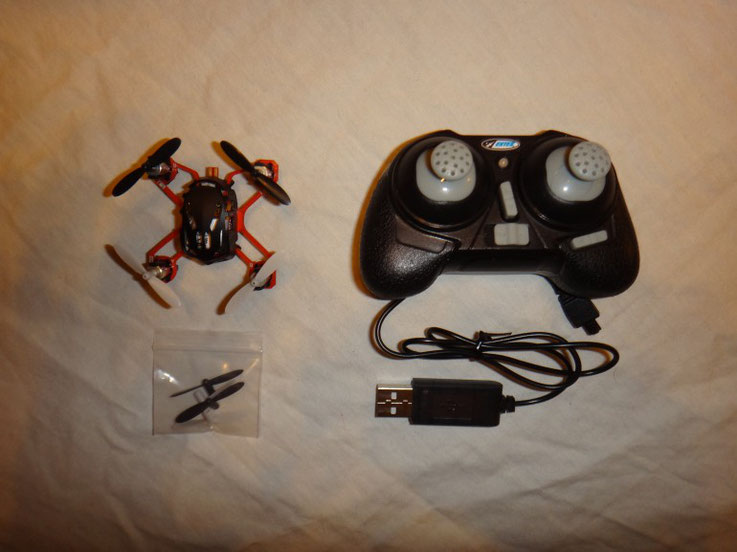 Appearance Proto-X quadrocopters typical for this class: it has a very short rays and small propellers. Diagonal distance between the motors is less than 50 millimeters, and a length and width of it is only 45 mm. In general, the size of it as a cracker :)
The mini-case crammed with all the necessary electronics.

Nano-quadrocopters created to fly in the middle of the room: the conditions of the street they are not suitable, especially in times when the wind is blowing, even if it is weak. Moreover, despite its size, Proto-X is very strong: even hitting the walls and ceiling, it does not fall apart, but continues to fly.

To control the copter using a small remote control 2.4Ghz clocked at outwardly looking like a child's toy: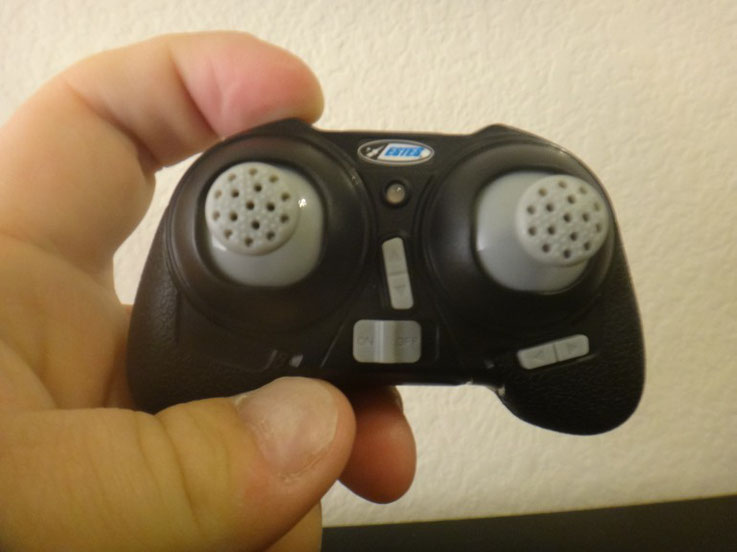 Because of its size, to keep it in two hands is problematic, especially if you have wide palms. Left stick to control for climb and turns, and the right - to control the direction of flight. Quadrocopters can also hover in one place, but it needs to get the hand to control it: Proto-X a very sharp fellow, who quickly fly and climb.
On a full charge Estes Proto-X can fly for 10-15 minutes. When the charge drops to almost zero, the LED indicators that are located under each motor immediately be activated, notifying you of a little battery charge. Then copter still hung in the air a moment, and then slowly down to the floor.

Blue LEDs indicate before quadrocopters, red - his back: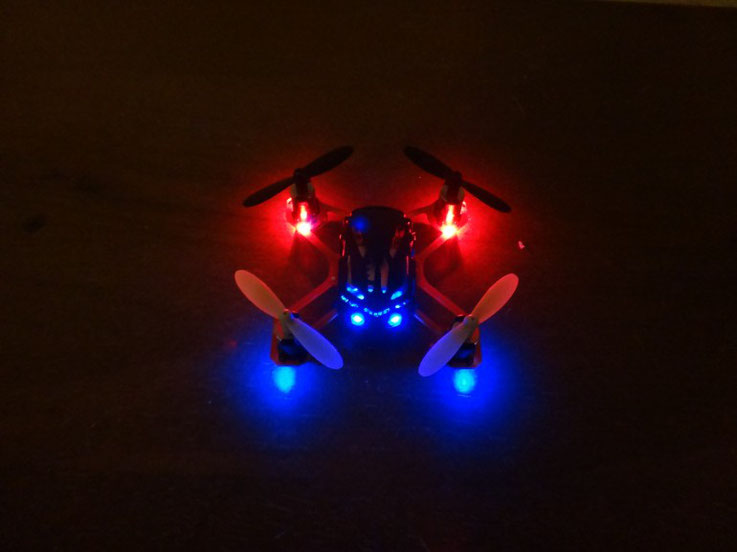 Charging the lithium-ion battery with a capacity of 100mAh for 30 minutes, after which you can re-run quadrocopter into the air.
In addition to the regular version, also sold version of Proto-X FPV. The size of this model is larger than the original in 2 and a half times, but it is built FVP-camera that can not only shoot video, but also watch it online on the remote control, which is specially equipped for the needs of the LCD-display.

The set is just a microSD memory card, and a much more powerful battery, but the value of this release varies between 200-250 dollars, which is higher than the average quadrocopters with cameras of this class.
Dimensions: 45 x 45 mm
Diagonal distance: 50 mm
Weight: 11.5 g
Motors: Coreless
Battery: Lithium-Ion, 3.7V 100mAh
Flight time ; about 4 minutes
The operating frequency of the remote control: 2.4Ghz
Diagonal distance: 113 mm
Weight: 58 g
Flight time: about 7 minutes
The operating frequency of the remote control: 2.4Ghz
Camera Resolution: 1280x720
The radius of action of the camera: 73 m
4606 Estes 'Proto-X' - a very successful nano-quadrocopter. He is playful and strong, capable of a long time to be in the air. Its essential disadvantage is inconvenient remote control, but if you have a remote control of any copter Hubsan'a, try using it with the Proto-X - say, running.