| | | |
| --- | --- | --- |
| Title | File Size | Download Link |
| Yuneec H Typhoon User Manual.pdf | 11.2Mb | |
| Yuneec Tornado H920 Industry User Manual.pdf | 3.3Mb | |
| Yuneec Tornado H920 User Manual.pdf | 3.8Mb | |
| Yuneec Typhoon 4K User Manual.pdf | 16.7Mb | |
| Yuneec Typhoon G Manual ST10+ Quick Start Guide v1.0.pdf | 859kb | |
| Yuneec Typhoon G User Manuals.zip | 12Mb | |
| Yuneec Typhoon Q500+ User Manual.pdf | 859kb | |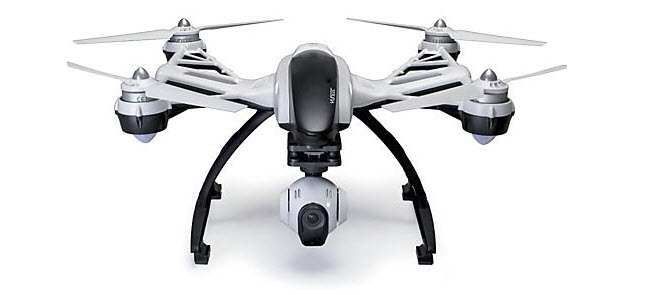 Name: Q500 Typhoon RTF quadcopter with 1080P camera
Price: $ 900
Type: RTF
Release date: December 2014
n late December, the stores appeared another quadrocopter with the camera, this time from the company Yuneec. Why is this radio-controlled drone with a video camera on board may be interested buyer - see below.
Q500 Typhoon is probably quadrocopter ideal for those who want to buy radio-controlled drone with a camera to charge the battery and begin to fly, simultaneously shooting video for Youtube. The fact that the copter complete with all the necessary accessories are to run it. Namely:
The camera that can record video in 1080P format at a frame rate of 60 f / s
3-axis gimbal suspension CGO2-GB
The ground station ST10, that includes a remote control with a screen 4 and a half inches
2 batteries
The memory card of 8 GB
Sunshield
Average battery and charger for the car
USB-cable
4 spare propeller
User manual
Thus, when you buy this quadrocopters you do not need to re-buy anything. That's really true redy-to-fly copter!
Externally copter looks spectacular and modern, and the rounded corners and a special design of the camera gives it a futuristic look:
Q500 Typhoon is equipped with a compass and a GPS module, it is equipped with an automatic return function home (the starting point of flight), and you can manage quadrocopters in 3 different modes (Smart, Angle and Home). But the most interesting feature of the new copter - the ability to follow the person who will be the GPS beacon (or smartphone), at a distance and shoot it on video. And, of course, is a function of live video streams from cameras directly on the remote control display.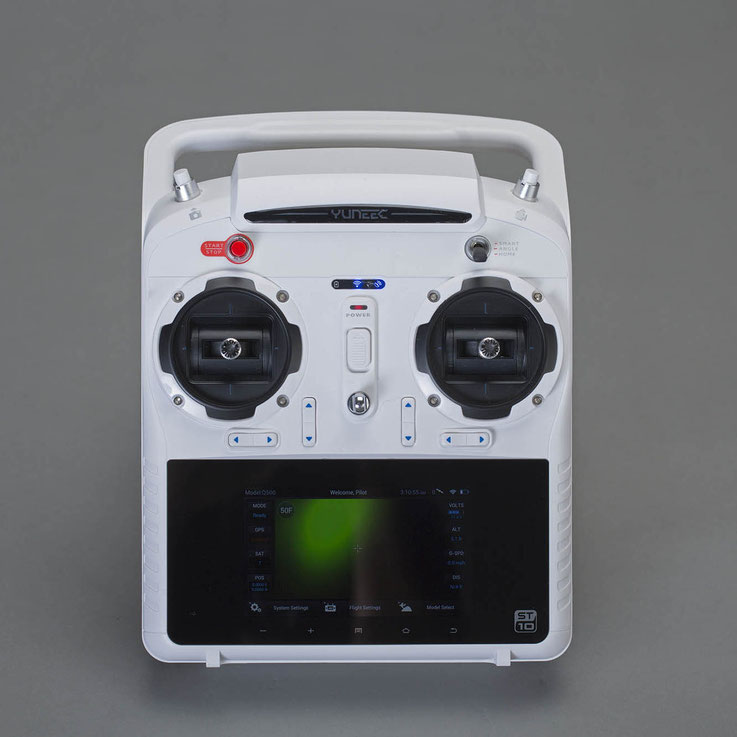 With regard to flight time copter, everything is standard for drone for more than a thousand dollars: one fully charged battery capacity of 5400mAh, he is able to fly within a maximum of 25 minutes. On average, it turns out 18-20 minutes, which is a good result.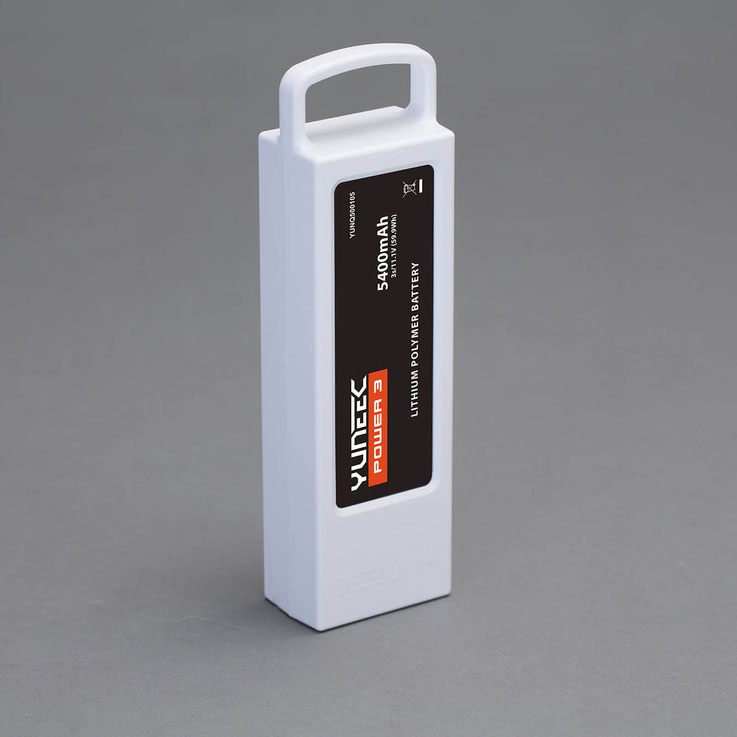 Range is about 800 meters, height - 122 meters (by default), but the level of the maximum height can be adjusted. In general, the stars from the sky is not enough, but enough.
The camera has a 12 megapixel sensor and can shoot video at a resolution of 1920 x 1080 at 60 frames per second. Sample videos from the camera quadrocopters see below.

The camera is built into the 3-axis gimbal suspension CGO2-GB, which provides better quality video shooting by stabilizing the camera on all 3 corners.
Dimensions: 420x420x240 mm
Diameter: 330 mm
Weight (without battery and additional load): 1130 g
Battery: Rechargeable Li-Polymer, 5400mAh 3S 11.1V
Battery: 3S 11.1V DC Balancing Smart Charger adapter
Flight time: 25 minutes maximum
Max. rotation speed: 65 ° / s
Max. bank angle: 35 °
Temperature range: 5 ℃ to 80 ℃
Dimensions: 115x135x74 mm
Weight: 185 g
Viewing Angle: 130 °
Number of Megapixels: 12MP
Video resolution: 1920x1080
Frame frequency:
     60 f / s
     50 f / s
     48 f / s
Supported memory cards: microSD Class 10, up to 128 gigabytes
Inbound / Operating voltage: 7.0V to 14.0V
Fluid temperature: 0 ° C-50 ° C
Idle temperature of the medium: -20 ° C-60 ° C
Angle of vibration in flight: ± 0.02 °
Control Range:
     pitch: between -90 ° and 0 °
     yaw: between 0 ° and 360 °
Operating Frequency: 2.4Ghz
Range of controlled flight: up to 800 meters
Video Transmission Frequency: 5.8Ghz
Video Transmission Distance: 600 meters
Number of channels: 10
Built-in battery: Voltage / capacity 3.6V / 5200mAh 18.72Wh
Display: 4.5 "multi-touch
OS: Android
Telemetry: yes
Q500 Typhoon more than DJI Phantom 2 Vision + in size and equipped with flashing lights directly under the engines, which increases the chances of its detection in the far distance. Plus, many note the excellent customer support from the manufacturer.
Is Q500 Typhoon quadrocopter better than his illustrious predecessor? It is definitely not worse than him, and probably better, at the expense of quality support and availability «Follow me» function.