On this page, you can download user guide for Parrot drones, such as: Parrot Disco, Parrot Bebop 2, Parrot Bebop, Parrot AR Drone, Parrot AR Drone 2, Parrot Skycontroller, Parrot Swing, Parrot Mambo, Parrot Airborne Night, Parrot Airborne Cargo, Parrot Jumping Race, Parrot Jumping Sumo, Parrot Jumping Night, Parrot Hydrofoil, Parrot Rolling Spider.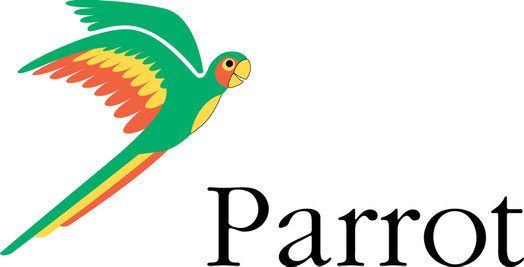 | | | |
| --- | --- | --- |
| Title | File Size | Download Link |
| Parrot Airborne Cargo Drone User Manual.pdf | 7Mb | |
| Parrot Airborne Night Drone User Manual.pdf | 4.1Mb | |
| Parrot AR. Drone 2 User Manual.pdf | 3Mb | |
| Parrot AR.Drone User Manual.pdf | 2.3Mb | |
| Parrot Bebop 2 User Manual.pdf | 3.5Mb | |
| Parrot Bebop Drone User Manual.pdf | 7.4Mb | |
| Parrot Disco User Manual.pdf | 2.9Mb | |
| Parrot FPV Pack User Manual.pdf | 31.7Mb | |
| Parrot Hydrofoil Drone User Manual.pdf | 4Mb | |
| Parrot Jumping Night Drone User Manual.pdf | 6.3Mb | |
| Parrot Jumping Race Drone User Manual.pdf | 3Mb | |
| Parrot Jumping Sumo User Manual.pdf | 2.2Mb | |
| Parrot Mambo User Manual.pdf | 10Mb | |
| Parrot Rolling Spider User Manual.pdf | 2.2Mb | |
| Parrot Sky Controller User Manual.pdf | 8.8Mb | |
| Parrot Swing User Manual.pdf | 17Mb | |
Parrot Founded in 1994 in France and is now well known in the global market of wireless devices. Organization since its foundation specializes in the development of devices for voice recognition, which is why the name Parrot was chosen for it, which means parrot. Gradually, the company switched to the production of unmanned aerial vehicles and drones for other purposes.
In 1995 he was released one of the most popular devices company - Parrot Voicemate, which is intended for visually impaired people. Its main function - the storage and playback of voice recordings (notes, reminders, address, etc.). The device to recognize the voice and "understand" the eleven languages, and the user with voice commands could run the built-in functions (such as voice memos).
Six years later, the company entered the automobile market by launching several wireless hands-free models of vehicles. The device operates on different Bluetooth and ease of management.
In 2006, Parrot has extended the scope and began to develop digital photo frames, and wireless speakers.
The first drone Parrot company introduced in 2010, and has been for six years, constantly expanding its range of unmanned devices.
The first AR.Drone quadrocopter called and controlled via a smartphone using Wi-Fi. He was immediately recognized as the best entertainment device. Drone differed little weight as made out of nylon and carbon fiber, and was able to accelerate to a speed of five meters per second. The maximum duration of the flight was 12 minutes. In quadrocopter it has built-in camera that can recognize and track objects.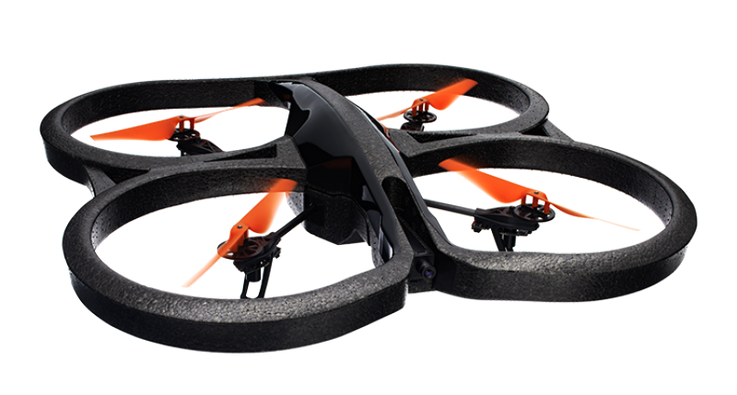 In 2012, the company began selling quadrocopters AR.Drone 2.0. Drone was different from the previous version of the new camera (recording quality was 720p) and improved sensors. In addition, to improve the accuracy of altimetry in drone was built in barometer.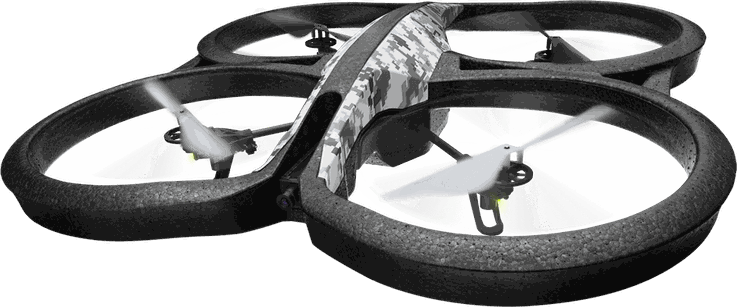 Also in 2013 the company presented an improved modification of the drone, which was called the AR.Drone 2.0 Elite Edition.
Functionality has been added to the GPS-tracking. Now pilots could advance a route quadrocopters, determining the coordinates of points of the flight. The route can be edited using a smartphone or PC. It was increased battery capacity, thus improving the duration of the flight.
In 2014 the company introduced immediately two interesting devices:
Rolling Spider - drone, which can not only fly, but also to travel. To drive in the kit includes two light wheels;
Jumping Sumo - this drone is not suitable for flying, but can jump to a height of eighty centimeters. Also drone equipped with a camera and can move on infectious than planned route. The device is equipped with two rubberized wheels, spring mechanism and gyroscope. With this equipment the drone is able to perform acrobatics.

In 2014, the company showed quadrocopter Bebop Drone 2.0. The new device is fundamentally different from the AR.Drone as the appearance and characteristics. Bebop was equipped with 14-megapixel Fisheye-camera with video recording capability in FullHD format. Manage quadrocopters can be from a smartphone or tablet. There was also the opportunity to acquire control Skycontroller.
In drone was built in GNSS chipset that allowed to stand for quadrocopters specific route, as well as helping drone back to the start point. The disadvantages of models have become small amount of memory (8 GB without the possibility of extension) and a small duration of the flight (no more than 11 minutes).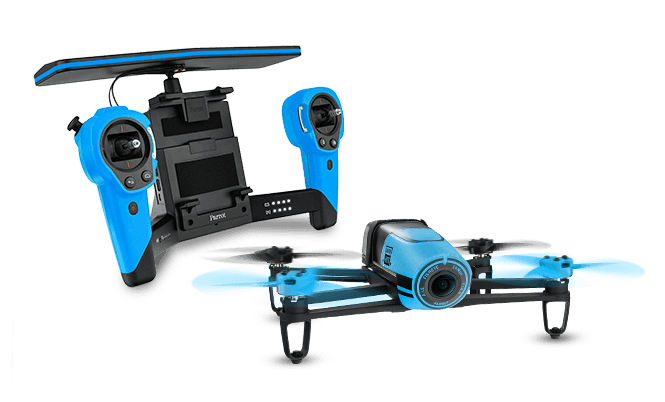 The developers have taken into account the shortcomings Bebop Drone 2.0 and the end of 2015 released a modified Bebop 3.0. In drone was fitted battery with high capacity, which will increase the flight duration of up to 25 minutes. Range drone flight reached two kilometers. In addition, automatic protection screws to prevent damage the camera lens has been improved and added in the event of contact with an obstacle.
UAV Parrot Disco - is the latest development of the company. Dron was presented at the exhibition CES 2016. Home sales scheduled for the end of this year. UAV is equipped with multiple sensors, three-axis digital camera stabilizer and autopilot. Even a novice can operate drone as piloting the process control computer. The flight duration record of 45 minutes.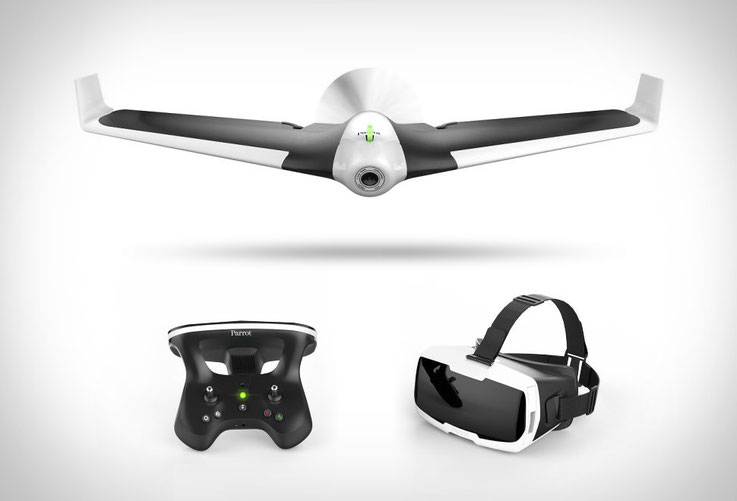 Parrot Company is considered as one of the leaders in the creation of drones in the future for sure again surprise consumers unique developments.