Hi! On This page, you can find and download PDF user manuals for R/C drones of such brand as Nine Eagles: Nine Eagles Mola, Mola Fanatic 1, Mola Tourist 1, Galaxy Visitor 6, Galaxy Visitor 7, Galaxy Visitor 5, Galaxy Visitor 4,Galaxy Visitor 3Galaxy Visitor 2, Alien Drone.

| | | |
| --- | --- | --- |
| Title | File Size | Download Link |
| Nine Eagles Galaxy Visitor 2 User Manual.pdf | 5.2Mb | |
| Nine Eagles Galaxy Visitor 3 User Manual.pdf | 6.3Mb | |
| Nine Eagles Galaxy Visitor 6 User Manual.pdf | 6.1Mb | |
| Nine Eagles NE RC 210A Co-axial Helicopter User Manual.pdf | 1.2Mb | |
| Nine Eagles NE RC 770B Sky Eagle User Manual.pdf | 3.4Mb | |
| Nine Eagles NE RC 772B Sky Runner User Manual.pdf | 4.7Mb | |
| Nine Eagles RC 210A Combat Twister Helicopter User Manual.pdf | 13.6Mb | |
| Nine Eagles Sky 500 RC 787B User Manual.pdf | 3.7Mb | |
| Nine Eagles Solo and Free Spirit User Manual.pdf | 4.8Mb | |
| Nine Eagles Solo Pro 260AUser Manual.pdf | 9.1Mb | |
| Nine Eagles Solo Pro 328A User Manual.pdf | 12.8Mb | |
| Nine Eagles Xtra 300 RC 771B User Manual.pdf | 3.7Mb | |
The Chinese manufacturer of radio controlled models Nine Eagles has existed for over twenty years. The company started its activity with the development of small helicopters on the radio control. In recent years, Nine Eagles has become a recognized leader in the quadrocopters market.
The company includes two brands - Nine Eagles directly and brand Mola. Quadrocopters Nine Eagles designed for amateur use and different fiscal cost and a standard set of functions. Quadrocopters Mola characterized by advanced technology, the introduction of the latest developments in aircraft modeling and enhanced functionality.
The range of company Nine Eagles can be found a small quadrocopter for every taste - for entertaining flights for video and FPV-flight. If we consider the cost of Nine Eagle device, it is readily available in comparison to its closest competitors. Next, an overview of popular models.
Alien Drone - one of the first quadrocopter developed by the company. The first model went on sale in 2012, but is still available to order in some retail chains. quadrocopters cost - about fifty dollars.
Quadrocopters Alien Drone equipped with a lithium-polymer battery capacity of 250 mAh, which provides up to eight minutes of continuous flight. Range is 150-200 meters depending on weather conditions and terrain.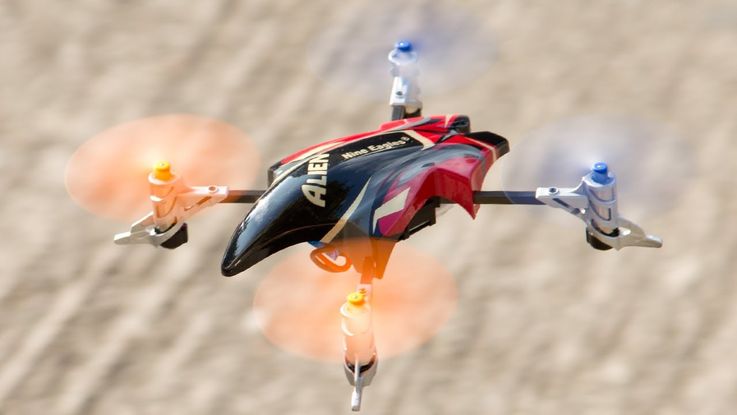 Galaxy Visitor 2 model was released in late 2013 and immediately became popular thanks to his appearance. The design basis for the appearance of the famous DJI Phantom 2 has been laid, only quadrocopter from Nine Eagles several times smaller than the original. Its length and width - 102 mm height - 45 mm. The cost of the device - $ 100.
Lithium polymer battery capacity of 350 mAh provides up to seven minutes of flight. The air quadrocopter behaves slowly and clumsily, because not like experienced pilots, who expect the dynamics of the machine.
Galaxy Visitor 3 was released in 2014. Unlike the Galaxy Visitor 2, the new model features a unique appearance. The length and width of the machine - 195 mm height - 79 mm. unit weight - 135 grams. a set fee of up to $ 150.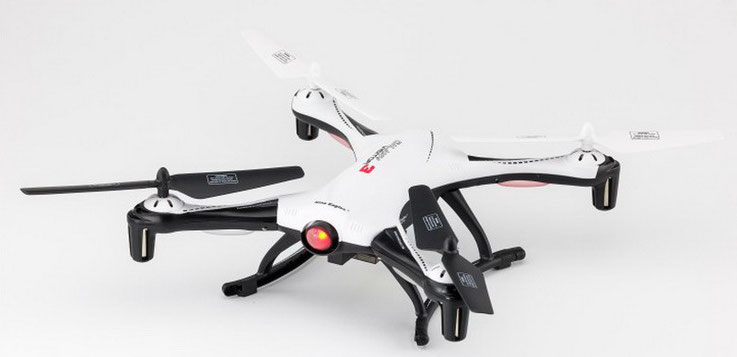 The kit includes a lithium-polymer battery is 1200 mAh, which provides up to fifteen minutes of flight - an excellent result for a small quadrocopters. In flight, the device somewhat clumsy, in addition, there are certain difficulties in maneuvering in windy weather, and high-speed motors quadrocopters noticeably lacks power.
Externally Galaxy Visitor 6 is no different from the Galaxy Visitor 3. The dimensions - 199h240h78 mm, total weight - 115 grams. set cost - about $ 150.
The main difference between the new model - supporting the FPV-flight. For this purpose, the remote control is equipped quadrocopters mount for your mobile device, the screen of which is carried out on-line broadcast of the video camera. Range translation - up to 100 meters. The camera model to the sixth chamber is different from that used for the third version.
The capacity of the installed battery pack is 700 mAh, which is significantly less than that of the third version. The duration of continuous flight is not more than ten minutes, which is not enough for a full FPV-flight.
Nine Eagles company also produces high-tech professional and semiprofessional quadrocopters branded Mola. There are three models to choose from, each with unique features and design functionality.
Tourist Model 1 has a modern design and is intended for high-quality aerial photography. Quadrocopters equipped with a 12-megapixel camera that can shoot video as 1080P.
Supports the set of flight modes: follow the object, flying around the set point, automatic flight on a given route, and many others. Intelligent Protection System includes a return to the starting point, the landing when the battery is discharged and independent circled obstacles.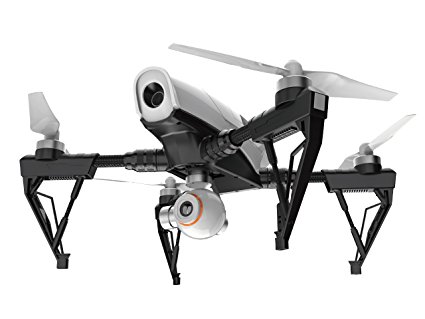 Model Fanatic 1 looks very similar to the popular Phantom. Equipped with the same intelligent modes that Tourist 1, as well as a similar camera. The choice of six colors available. Management is carried out using a mobile phone or tablet.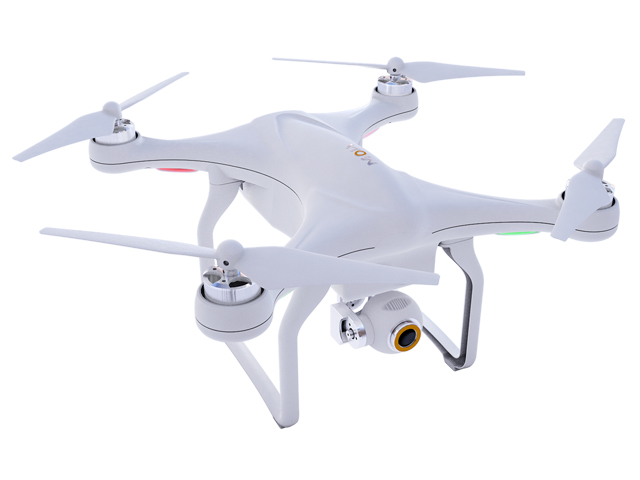 At CES 2016 the company introduced a unique quadrocopter Mola X 1.0. Its key feature - patented rotary design of the case. When folded quadrocopter easily fit in a backpack and unfolded turns into a full-fledged aircraft with four propellers. This quadrocopter equipped with a full 12-megapixel Full HD camera.