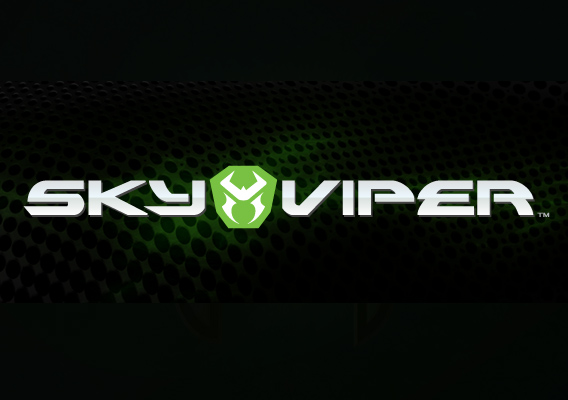 | | | |
| --- | --- | --- |
| Title | File Size | Download Link |
| Sky Viper FPV STREAMING VIDEO DRONE MANUAL v2400FPV User Manual.pdf | 1.3Mb | |
| Sky Viper HOVER RACER DRONE User Manual.pdf | 3.2Mb | |
| Sky Viper NANO DRONE MANUAL M500 User Manual.pdf | 2.4Mb | |
| Sky Viper PRO SERIES DRONE MANUAL V2900PRO User Manual.pdf | 12.5Mb | |
| Sky Viper Source Code.zip | 60.9Mb | |
| Sky Viper STREAMING VIDEO DRONE MANUAL v2400HD User Manual.pdf | 6.5Mb | |
| Sky Viper STUNT DRONE MANUAL S1700 User Manual.pdf | 2.7Mb | |
| Sky Viper VIDEO STUNT DRONE S1350HD User Manual.pdf | 2.8Mb | |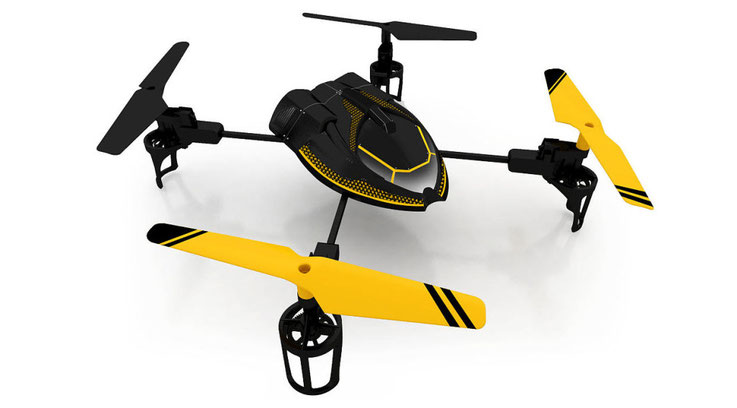 Name: Skyrocket Toys Sky Viper Camera Drone Quadcopter
quadrocopters Type: RTF
Price: $ 80
Release date: Winter 2014-2015
Recently published many new toy quadrocopters with camera - remember even a few drones JJRC brand. Today our ward - Sky Viper from Los Angeles Skyrocket Toys exactly this format.
The design of the drone, is habitual - 4 beam (relatively thin compared to the main body) attached to the body quadrocopters with 4 corners. At the end of each beam is located motors and propellers (on top), and under them are the small "legs", which is copter in "off" time.
Front quadrocopter rays are colored yellow and have black stripes, while the rear pair of rays is painted black. Experienced amateurs know that coloring helps rays during the flight to determine where the front part of quadrocopter, and where not.

In the central part of Sky Viper is all the electronics, including the rechargeable battery (battery), a camera, a micro-USB port. From the outside it is hidden effects cylindrical frame, which is made of thin plastic.
It feeds on quadrocopter by a lithium-polymer battery with a capacity of 500mAh. This is enough for 5 minuts of flight (on average), while charging the battery in 30-40 minutes. Therefore it is better to buy a spare battery immediately, to fly more and spend less time to recharge.
The main feature of the Sky Viper is its built-in camera, which, however, does not possess special characteristics - videos and photos are recorded at 640x480, which nowadays is obsolete, even for cameras that are located on remote controlled drones. Moreover, the photos are very blurred, but if you do not get the hand control copter:
Slightly better is the case with video recording, but the quality is also very poor. Examples of video, see below.
Wingspan: 280 x 280 mm
Flight height: more than 30 meters
The operating frequency of the remote control: 2.4Ghz
Camera: VGA
Resolution: 640 × 480
Power Supply: Rechargeable Li-polymer battery 3.7V with a capacity of 500mAh
Charging time: 30 minutes
Flying time: about 5 minutes
Weight: ~ 450 grams
It seems to us that the Skyrocket Toys little late (for a year or two), releasing quadrocopter weak a VGA-camera. Of course, this radio-controlled copter did not designed for shooting video - its main task is to entertain children and adults with their flight, and the camera plays a role here more toys.
However, given the cost of the drone - about $ 80, you can attach to it a little better camera (at least such that filmed in 1280x720 resolution). Hopefully, Skyrocket on these first drones will stuff his hand (as Sky Viper - only the second drone from this company) and then will produce higher-quality model of radio-controlled toys. And yet they rule Syma X5C, JJRC H8C other quadrocopters from Chinese manufacturers.