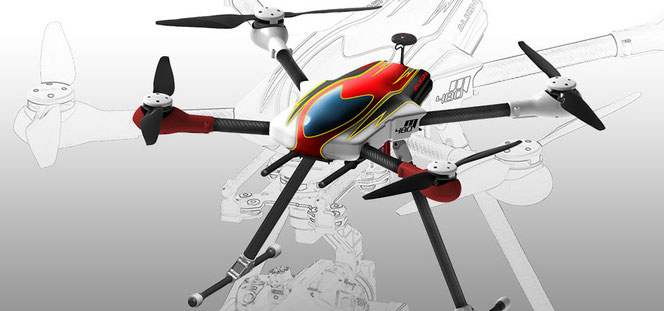 Title: Align M480L Quadcopter
quadrocopters Type: ARF Kit / Super Combo Kit
Price: about $ 1,400
Release Date: Fall 2014
Quadrocopters Align M480L was released at the same time as the M470 and M690L. Externally it is very similar to the M470 and if it is the symbol that the two are virtually identical copter? Let's find out.
If you look at the specifications Align M480L, you can see that they coincide with the characteristics of M470. Except for one detail - the frame itself.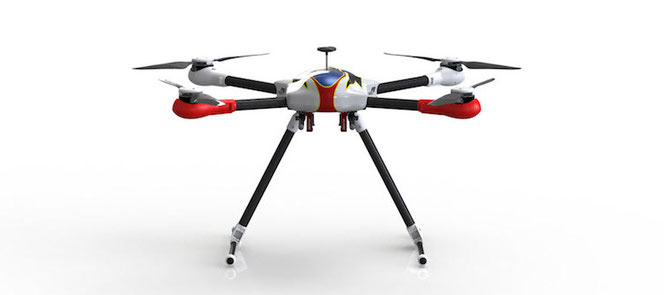 Frame not M480L diameter 710 mm, and 800. Also, in all more than half, quadrocopters height was increased - from 266 mm to 430 mm. Increased copter sizes has led to an increase in propeller - in length 179 mm they are now, and all without a battery 190. The total weight is also increased by 200 grams and is 2700
In addition, M480L there is one great feature that most distinguishes it from the "smaller brother" - folding chassis during the flight, do not obstruct the camera and flash in the frame during video recording from the air.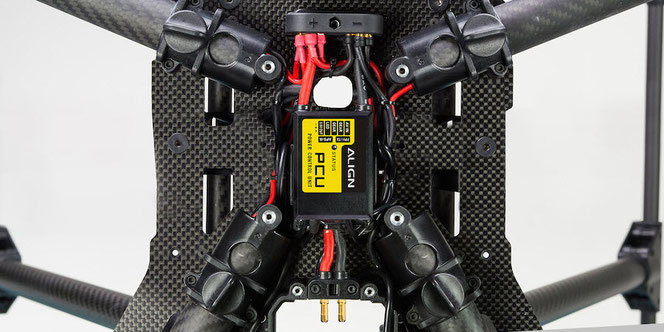 In other respects, it is identical to the copter Align M470: it is established that same flight controller APS-M, which is equipped with a GPS, supports several modes of flight, the FPV and OSD functions (telemetry). Flight time, however, a little decreased - by ~ 2 minutes  if install the same battery pack into two copter.
The increase in size has led to an increase in cost - Align M480L is a hundred or two (depending on the store) is greater than the M470.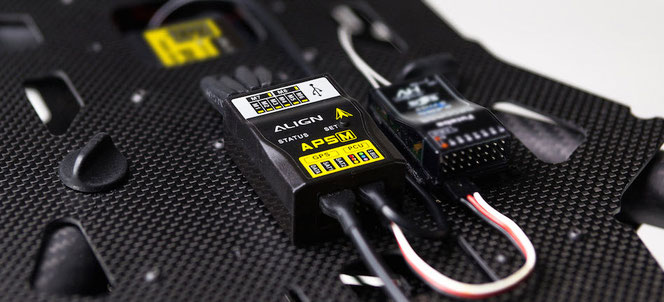 Align M480L profitable and most often sold in a complete set of «Super Combo». It includes:
Directly frame copter
Flight Controller APS-M
GPS-module
GPS LED-indicator
Power Management System
4 engine
4 speed controller
2 servo-drive
4 propeller
It is necessary to buy a remote control (receiver + transmitter) and the battery, and the copter ready to fly!
Frame Diameter: 800 mm
propellers Length: 190 mm
Height: 430 mm
Weight without battery: 2700 g
Supported batteries: 5200-12000mAh
Flight Time: 10-12 minutes to the battery at 5200mAh
Flight controller: APS-M
Accuracy flight
Vertical: ± 1 m
Horizontally ± 1 m
Max. flight speed
Vertical: 6 m / s
Horizontal: 15 m / s
Max. Height: 700 m
Max. rotation angle: 30 degrees
Input controller voltage: DC4.5V ~ 8.4V
controller Current consumption: <250mA @ 4.8V
Working controller Frequency: 400Hz
Working Temperature: -20 ° ~ 65 ° C
Input voltage: 13.2V ~ 25.2V (4S ~ 6S)
Operating frequency: 500KHz
Dimensions: 62x35x26 mm
Model BL4213 370KV
Input voltage DC 22.2V
Max. DC 25A
Max. 550W rated power
Quantity of the magnetic poles 14
Number of stator 12 mounts
Dimensions / weight F4xF52 × 33 mm / 185 g
Input voltage: 13.2V ~ 25.2V (4S ~ 6S)
Max. DC: 40A
Dimensions: 74.2x27x12.7 mm
Unpacking and assembly quadrocopters Align M480L
If you are not a fan of 800 mm quadrocopters and you know how to capture video from the air so that the frame does not appear the chassis, you will most likely fit a cheaper version -Align M470. If you want more convenience when shooting video from the air, then Align M480L is the best choice.